Join us for more understanding of The Keys of Enoch and for the experience of the power of the Sacred Names of God. We are offering study days and workshops all over Europe. All presentations are given in English with translations into the native language. The participation fee is generally around 130 EUR for the weekend, but may vary slightly depending on location.
Our Programme in Europe for 2018
Netherlands/Holland
13 January 2018, 10-18h, AMSTERDAM With Dutch Academy Members
Study Day: THE KEYS OF ENOCH
(This email address is being protected from spambots. You need JavaScript enabled to view it.)
24 March 2018, 10-18h, AMSTERDAM With Pieter Volger
Seminar: OVERSELF ACTIVATION & THE NINE WAYS OF BON
The Nine Ways of Bon in the light of the Keys of Enoch® give us a blueprint for how to change the cognitive and psycho-energetical matrix of our individual access to reality. In these nine stepfunctions we are enabled to open the "time-locks" in our brains until we can work directly with the Highest Orders of Light as the New Adam Kadmon. (This email address is being protected from spambots. You need JavaScript enabled to view it.)
13-14 October 2018, 10-18h & 10-15h, AMSTERDAM With Ulli Granögger
Seminar: THE ANCIENT BOOK OF ENOCH (ETHIOPIC ENOCH)
The Keys of Enoch are related to the ancient tradition of Enochian writings among which the Ethiopic Book of Enoch (or 1 Henoch) is the most profound and most significant text still extant to us. We are beginning to understand the importance of the cosmology and astronomy of Enoch's teachings as Master Teachings for numerous generations of humanity. We will read and discuss large parts of the historical book of Enoch and learn to interpret the ancient writings in the new light of THE KEYS. This seminar is for advanced students of The Keys of Enoch who have learned to focus on scriptural language, but will also provide newcomers or those familiar with the traditional Enochian writings a welcome insight into Enoch's teachings. (This email address is being protected from spambots. You need JavaScript enabled to view it.)
Belgium/Belgie
16-18 March 2018, starts Fri 16h - ends Sun 14h, BRUGGE With Ulrike Granögger
Seminar: SPACE & TIME OF THE OVERSELF – THE INTERSCALAR BODY
Discussion and practice of the Overself Meditation techniques based on the consciousness science of The Keys. Can we experience other dimensions and what is the role of the five energy bodies? Seminar in English with French translation. (This email address is being protected from spambots. You need JavaScript enabled to view it.)
Italy
07 April 2018, 10-18h, TRENTO With Ulrike Granögger
Study Day: THE MANY-BODY VEHICLE OF MAN
A new look at the Five Bodies that allow us to interact with higher-dimensional worlds. Seminar in English with Italian translation. (This email address is being protected from spambots. You need JavaScript enabled to view it.)
02-04 November 2018, LAKE GARDA (Hotel Poiano), starts Fri 16h - ends Sun 14h With Ulrike Granögger
Seminar: THE 13 REPENTANCES AND THE OPENING OF THE SEALS OF SPACE AND TIME
Part II and continuation of our advanced discussion and practice of the Overself Meditation techniques based on the interscalar understanding of space and time and the consciousness science of The Keys. We will use the Repentances of Pistis Sophia as vibratory rungs on a multi-dimensional ladder of consciousness and explore the world of Negative Mass. H. Müller will be back with us to continue our discussion of the other scalar levels of reality through the mathematics and geometry of a new physics. Seminar in English with Italian translation. (This email address is being protected from spambots. You need JavaScript enabled to view it.)
France
26-28 October 2018, times to be announced, CHARTRES
Seminar: THE 13 REPENTANCES AND THE OPENING OF THE SEALS OF SPACE AND TIME
During these 3 days in and around the Cathedral of Chartres we will work with the Repentance Psalms of the Pistis Sophia and vibratory meditations to experience the opening of the Seals of Space and Time. Our study will include Keys 307 and 314, as well as visits to the Cathedral and its famous labyrinth. Seminar in English with French translation. (This email address is being protected from spambots. You need JavaScript enabled to view it.)
United Kingdom
03/04 November 2018, 10am-6pm, Leamington Spa With Pieter Volger
Seminar: THE ORIGIN OF CREATION AND OUR DIVINE HERITAGE
Keys 401, 402 and 403. This seminar introduces the fourth series of the Keys of Enoch and Metatron. The new series tells us about the Ten Light Picture Superscripts, the fundamental matrix of Divine Creation and Re-creation on all the different levels of the Father's House. We will study excerpts from Keys 4-0-1, 4-0-2 and 4-0-3. (This email address is being protected from spambots. You need JavaScript enabled to view it.)
Participatory Workshops on THE KEYS OF ENOCH With Chandra Carter
28 April 2018 – The Lord is My Shepherd
Finding Christ in the Keys of Enoch. This will be a participatory workshop looking at the role of The Christ in providing guidance and support for daily life
07 July 2018 – We are The Name
An introduction to Key 403.
08 September 2018 – Heavenly Brotherhoods and the Overself
Part 3. You do not need to have completed the first two sessions to attend. A participatory workshop focusing on the Overself.
08 December 2018 – Holy Communion and the Path of Prayer
Holy Communion and the path of Prayer. A participatory workshop looking at our approach to the Living Christ, and the role of Prayer in our journey to meet the Father.
Please contact for locations, and costs. A second day of teaching may be available on the Sunday for some of these dates. Further study will also be available in London and Newcastle on introductory topics and our Annual Retreat will take place in February 2018. Please register for details. (This email address is being protected from spambots. You need JavaScript enabled to view it.)
Turkey, Istanbul
Please This email address is being protected from spambots. You need JavaScript enabled to view it. us for further dates.
02/03 June 2018, ISTANBUL
Seminar: THE KEYS OF ENOCH
Join us in the study of The Keys of Enoch and the higher sciences and scriptures of consciousness. (See: www.bilgipaylasim.org).
Finland/Suomi
10/11 March 2018, 10-18h, HELSINKI With Pieter Volger
Seminar: ADAM KADMON & OVERSELF ACTIVATION
The Adam Kadmon as "Divine Man" is the matrix of perfection activating the Overself and reaching into the Anointed Christ-Overself of Light. Adamic Man being issued from a Divine Program we discover a strategy of collective and individual ascension. Seminar in English with Finnish translation. (This email address is being protected from spambots. You need JavaScript enabled to view it.)
29/30 September 2018, 10-18h, HELSINKI With Pieter Volger
Seminar: THE ORIGIN OF CREATION AND OUR DIVINE HERITAGE
This seminar introduces the first Key of the fourth series of the new Keys of Enoch and Metatron. It explains the 7 Days of Creation in the Book of Genesis as an evolutionary blueprint for this Divine Kingdom. We will study excerpts from Key 4-0-1. Seminar in English with Finnish translation. (This email address is being protected from spambots. You need JavaScript enabled to view it.)
Poland
End of September 2018, Warsaw With Drs. J.J. Hurtak & Desiree Hurtak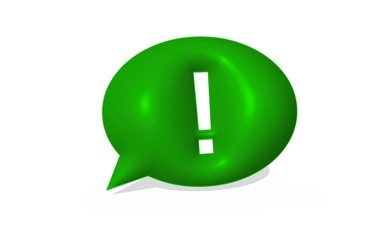 Seminar: THE NEW KEYS OF ENOCH AND METATRON
Celebrating the publication of The Keys of Enoch in the Polish language a special overview of the teachings of THE KEYS. (This email address is being protected from spambots. You need JavaScript enabled to view it.)
Romania
Beginning of October 2018, Bukarest With Drs. J.J. Hurtak & Desiree Hurtak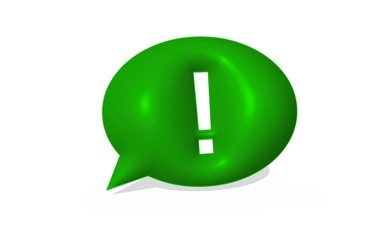 Seminar: THE NEW KEYS OF ENOCH AND METATRON
Celebrating the publication of The Keys of Enoch in the Romanian language a special overview of the teachings of THE KEYS. (This email address is being protected from spambots. You need JavaScript enabled to view it.)
Germany / Austria /Switzerland
There will be German-speaking classes and workshops throughout the year. For more details please consult our German calendar.