Join us for more understanding of The Keys of Enoch and for the experience of the power of the Sacred Names of God. We are offering study days and workshops all over Europe. All presentations are given in English with translations into the native language. The participation fee is generally around 130 EUR for the weekend, but may vary slightly depending on location.
Our Programme in Europe for 2017
Netherlands/Holland
18 February 2017, 10-18h, AMSTERDAM With Dutch Academy Members
Study Day: THE KEYS OF ENOCH
(This email address is being protected from spambots. You need JavaScript enabled to view it.)
25/26 March 2017, 10-18h & 10-15h, AMSTERDAM With Pieter Volger
Seminar: THE COSMIC KABBALAH
Kabbalah – the Science of the Many Universes. Man as a "Sephirotic Liveform". We are treating the teachings of Kabbalah as a blueprint to accessing the "House of many Mansions" and ongoing spiritual creation. This will be a study of the Holy Sephiroth in the context of the Keys of Enoch. (This email address is being protected from spambots. You need JavaScript enabled to view it.)
21 October 2017, 10-18h & 10-15h, AMSTERDAM With Pieter Volger
Study Day: ADAM KADMON & OVERSELF ACTIVATION
The Adam Kadmon as "Divine Human" is the matrix of perfection through which we are able to activate our Overself and let it be transformed into the "Christed Overself of Light". Based on the realisation that Adamic humanity emerged out of a Divine program of creation The Keys of Enoch® convey a strategy of collective and individual ascension. (This email address is being protected from spambots. You need JavaScript enabled to view it.)
Belgium/Belgie
31 March - 02 April 2017, starts Fri 16h - ends Sun 14h, BRUGGE With Ulrike Granögger
Seminar: THE PISTIS SOPHIA & THE CHRIST GNOSIS
A 3-day-seminar on the teachings of the Pistis Sophia and the prayers and repentances of Sophia that echo our innermost thoughts of love for the Divine Light. The Pistis Sophia tells about the journey of the soul through the worlds of the Archons of the 12 Aeons or lower star systems. Who are the "Archons" and how can we free our souls from the bondage to the lower worlds? What are the "Mysteries of the Light" and how do they bless the material creations? We will work on the Pistis Sophia text and expand into extended periods of meditation and breathing. We will also sing in the church chapel with its wonderful resonances. On Saturday evening we visit the Planetarium for a special programme and live use of the telescope (weather permitting; a fee of 6.- EUR per person will be collected.) Seminar in English with French translation. (This email address is being protected from spambots. You need JavaScript enabled to view it.)
Italy
06 May 2017, 10-18h, TRENTO With Ulrike Granögger
Study Day: KEY 118 & THE TEN THEMES OF THE B'NAI OR
On this study day we are going to work with the prophecies of Key 118 and the perspective of future change. We will also discuss the meaning of the "House of Many Mansions" that this Key refers to. Key 118 is the basis of the 10 Themes of the B'nai Or, the Brotherhood of Light, which will guide us through the study. Join us again in the celebration of the teachings of Enoch and the experience of the power of the Divine Names. (This email address is being protected from spambots. You need JavaScript enabled to view it.)
13-15 October 2017, LAKE GARDA (Hotel Poiano), starts Fri 16h - ends Sun 14h With Ulrike Granögger
Seminar: SPACE AND TIME OF THE OVERSELF - THE INTERSCALAR MIND
In this advanced discussion and practice of the Overself Meditation techniques based on the consciousness science of The Keys of Enoch we will explore aspects of the Higher Mind and the Language of Light. How do the chakras work as space-time filters and induction centres of consciousness experience? Can we experience other dimensions and what is the role of the energy bodies? How can we explore other scalar levels of reality through the mathematics and geometry of higher dimensional physics. Workshop with deepend meditation practice. (This email address is being protected from spambots. You need JavaScript enabled to view it.)
United Kingdom
18/19 February 2017, 10am-6pm, Leamington Spa With Pieter Volger
Seminar: MERKABAH – SHIPS OF LIGHT
Man is a "Sephirotic Liveform". Kabbala shows the blueprint to entering the "House of Many Mansions" and ongoing spiritual creation. We will work with the Holy Sephiroth in the context of The Keys of Enoch. (This email address is being protected from spambots. You need JavaScript enabled to view it.)
Throughout the year 2017, GLASTONBURY, BRISTOL, LONDON With Chandra Carter
Workshops on: THE KEYS OF ENOCH
Please stay in touch and update contact details as there will be additional classes throughout the year taught by Chandra Carter. (This email address is being protected from spambots. You need JavaScript enabled to view it.)
Turkey, Istanbul
04/05 March 2017, 11-16h
October 2017, 11-16h days to be announced
Seminars: THE KEYS OF ENOCH
Join us in the study of The Keys of Enoch and the higher sciences and scriptures of consciousness. (See: www.bilgipaylasim.org).
Finland/Suomi
06 July 2017, 10-18h, Helsinki With Drs. J.J. Hurtak & Desiree Hurtak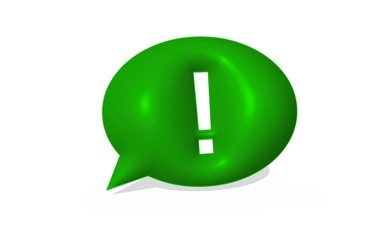 One-day-Seminar: THE NEW KEYS OF ENOCH AND METATRON
The First Light Picture Superscript changes the way we think about Life and provides an experiential realization that Light is the Source of all Creation. In 1973, Dr. J.J. Hurtak in a profound experience saw a quantum shift in both science and consciousness leading to our own Light Body transformation. (This email address is being protected from spambots. You need JavaScript enabled to view it.)
08-09 July 2017, Kuortane With Drs. J.J. Hurtak & Desiree Hurtak
ULTRA PÄIVÄT, Kuortane, Finland
Drs Hurtak will also be presenting 3 important lectures on "Mind Dynamics in Space and Time" and on "New Disclosures on the Cosmic Cultures" at the annual ULTRA DAYS festival. For more information visit www.ultra-lehti.com.

28/29 October 2017, 10-18h, HELSINKI With Pieter Volger
Seminar: THE KEYS OF ENOCH - COSMOLOGY OF AN OPEN-ENDED FUTURE
The union of spirituality and science. What is Consciousness and is spirituality more than 'positive thinking'? The cosmology of The Keys of Enoch® sees our destiny in an open-ended Universe and as part of a greater Light-Life. An introduction to the Keys of Enoch for newcomers as well as experienced students. (This email address is being protected from spambots. You need JavaScript enabled to view it.)
France
23/24 September 2017, 10-18h, STRASBOURG With Drs. J.J. Hurtak & Desiree Hurtak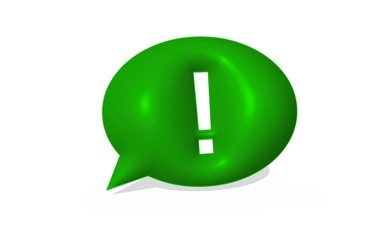 Seminar: THE MEANING OF MELCHIZEDEK AND THE ORDER OF MELCHIZEDEK
One of the most powerful and mysterious terms used in both the Old and New Testament refers to the priestly work of Melchizedek (Genesis 14) which is directly connected with the important ministry of Jesus who is said to be part of the "Order of Melchizedek" (Hebrews 5). Do these affirmations signal the existence of a higher priestly intelligence? And what is its connection with the mission of Christ Jesus in the world today? At this Conference we will thoroughly examine the answers to these and other important questions from The Keys of Enoch® and the historic Coptic texts known as The Pistis ­Sophia on the 'lost teachings' of Christ Jesus for the challenges of the modern world. Melchizedek was said to be "motherless and fatherless" (Hebrews 7:3) revealing how his mission also continues with us down to this day. (This email address is being protected from spambots. You need JavaScript enabled to view it.)
11/12 November 2017, 10-18h & 10-14h, BORDEAUX With Ulrike Granögger
Seminar: KEY 118 & THE TEN THEMES OF THE B'NAI OR
On this study day we are going to work with the prophecies of Key 118 and the perspective of future change. We will also discuss the meaning of the "House of Many Mansions" that this Key refers to. Key 118 is the basis of the 10 Themes of the B'nai Or, the Brotherhood of Light, which will guide us through the study. Join us again in the celebration of the teachings of Enoch and the experience of the power of the Divine Names. This weekend is suitable for all students of The Keys as well as for beginners. (This email address is being protected from spambots. You need JavaScript enabled to view it.)
Germany / Austria /Switzerland
There will be German-speaking classes and workshops throughout the year. For more details please consult our German calendar.